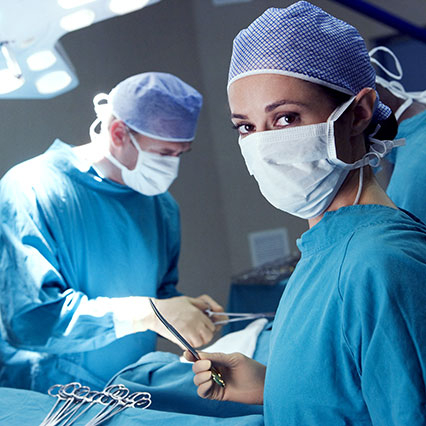 The aim of international internship of doctors and medical personnel is to obtain the most progressive modern theoretical and practical knowledge, to get the experience in treatment of the patients with various surgical and other severe diseases.
The qualification of foreign colleagues and new methods of work with modern scientific achievements applied by foreign doctors in the treatment of diseases give the interns the possibility to improve their qualification, to master in their sphere or medicine.
In the course of surgical operations the assistants obtain new practical skills, and in the team-work with foreign colleagues they gain the experience in treatment – and it is a wonderful fundament for further independent practical work, base for high-quality medical services, professional application of modern equipment and the last achievements of modern world medical science. Close cooperation with the best foreign specialists allows building of good long-term professional relations. Such relations in future will ensure the qualified support during the assistants' personal practical work in medicine.
Moreover the scientific and academic activity, which naturally follows the successful practice, also requires sharing of the experiences and opinions with world-class clinicians.
The Foundation charitable program has the following aim: to use the donations for organization of doctors and medical personnel internship in the leading foreign clinics and medical centers, to give them opportunity to get knowledge and skills from the best world-class medical specialists.
Program realization
The Foundation provided the financial support for the participation of Karchevskaya N.A., specialist in Pulmonology at FGBU "Research Institute of Pulmonology", in the European Respiratory Society (ERS) seminar in Istanbul (February 2016); Karchevskaya N.A. specializes on preparation of the patients to lung transplantation and post-operational treatment of patients.