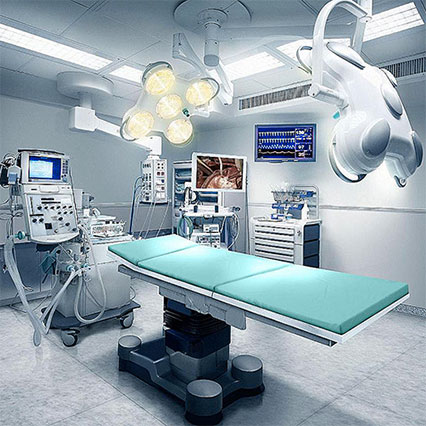 Very efficient medical equipment is used now for diagnostics, surgical and other treatment of the patients with severe diseases.
Modern facilities provide the treatment of the highest level but usually such equipment is very expensive and often can not be paid from the state budget.
Many hospitals and clinics can not afford equipping with modern medical facilities. But very often the life and health of a child or adult person depend on these devices and machines that are absent in the medical institution.
One of the directions of the Foundation activity is targeted assistance in equipping of hospitals and clinics with medical facilities, tools, devices, machines, units, sets, materials and other products that are applied in medical sphere and are necessary in treatment, surgery including transplantations, other medical services and manipulations and in general – for medical help provided to patients with surgical and other severe diseases.
We offer you to join us and to make a difference – support the charitable program in equipping hospitals and clinics with modern facilities and other medical products.
Modern equipment purchased for hospitals and clinics can save the health and life for many, many people who suffer with diseases!
Purchased medical equipment
In 2016 the Research Institute of Pulmonology obtained thoracic drainage systems, mobile device for active drainage of cavities, and microemboluses for intravascular embolization purchased by the Foundation. The purchased equipment offers the possibility to jugulate instantly the life-threatening complications of cystic fibrosis – pneumothorax and hemoptysis.